Facebook decided to expand the functionality of their mobile app "Moments" significantly. Previously, users could only share photos with friends from the aforementioned social network, after updating your albums can provide any user, and they do not need to install the application – and can view the pictures in the web version.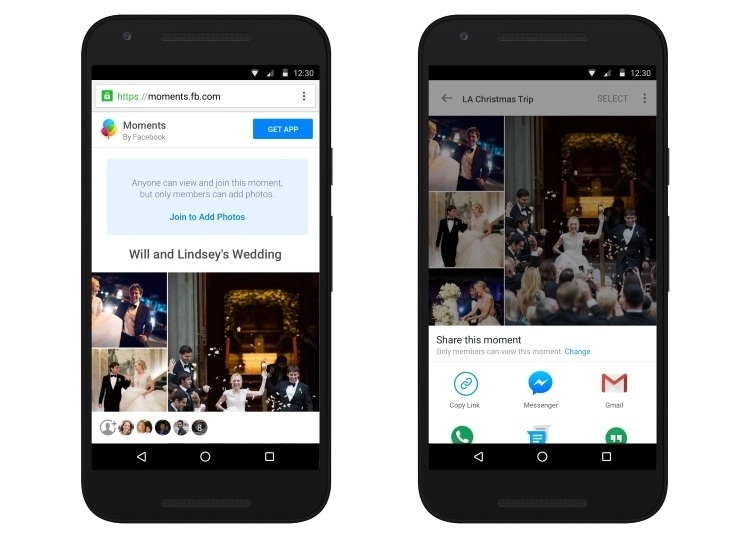 To post link of a photo of your friend, the user must be found it in the menu at the lower right corner of the screen, the appropriate option, and then you can send that link via Messenger, e-mail or using any other application you want.
It is important to note that Moments App there is a "Favorites" section. A distinctive feature of this section is that all images added within 30 days after download or receive, will be saved in high resolution. However, there is no restrictions on the number of pictures that can be added to the new section.
You can get the app from Playstore. The app is worth your time, and it will take your experience of photo synchronizing and share to another level.